The Property Officer is responsible for storing and tracking all property collected by the Police Department. Once items are submitted as evidence or booked into the Property Room, only the property officer can handle or release items. All property releases are done by appointment only.
Appointment Hours: 
Monday - Wednesday
8:00 a.m. - 3:30 p.m. 
Drop-off Hours:
Found property, medications, firearms and ammunition may be brought to the Police Department 24-hours a day, 365 days a year. Business hours are preferred, 8:00 a.m. - 5:00 p.m.
Contact Property & Evidence:
Phone: (650) 947-2770
Fax: (650) 947-2704
Email [2]
Prescription Drop-Off
Los Altos residents may drop-off expired or unused prescription medication at the Police Department. If you are unable to drop-off your items in person, call our non-emergency number (650) 947-2770 and request an officer to come pick-up your prescription. Photo identification is required for prescription drop-off.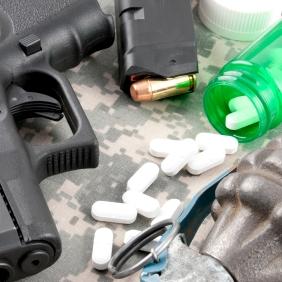 Firearms, Weapons and Explosives
Residents may bring rifles, shotguns, handguns, or any other type of weaponry and related ammunition to the Police Department for safe surrender and disposal. NOTE: Firearms must be unloaded prior to transport. Do not walk into the building with a firearm or other weaponry; notify personnel that you have an item to be surrendered and someone will come outside for collection. If you are unsure how to unload a weapon, please call our non-emergency dispatch at (650) 947-2770 and an officer will be dispatched to assist in the safe retrieval of the firearm, weapon or ammunition. Once confiscated, weapons are never released back.
Found Firearms
If you find a gun, or any other weapon, do not touch it. Call the Police Department at (650) 947-2770 and an officer will be dispatched to collect it. It is very important that the weapon remain undisturbed, as the firearm may have been discarded after use in a crime and could be helpful in an investigation. For your safety and others, please keep other people away from the area.
Release of Firearms
California law requires a Department of Justice (DOJ) background check anytime a firearm, handgun or rifle is requested for release from a law enforcement agency by the owner. Following background check clearance, the DOJ will provide a letter to the applicant authorizing him/her to own or possess firearms. Once the DOJ has determined your eligibility, you have 30 days to retrieve the firearm from Police; after 30 days, the authorization process must be completed again.
An additional check will be made when you arrive at the police station to claim the weapon. This final check is to ensure that there hasn't been a change to your record since the DOJ check. If the firearm has been taken as evidence in a crime or suspected crime,additional clearance may have to be obtained from the investigating officer. Further Information is available at the DOJ website or you may contact them directly at (916) 263-4887. Note: Found weapons are never released to the finder.
Explosives
Please do not bring explosives, chemicals, or other hazardous materials to the Police Department for destruction. For disposal of explosives, unknown ammunition or other types of flammables (i.e. dynamite, blasting caps, fireworks, or antique military items), please call our Non-Emergency line (650) 947-2770 and a Police Officer will be dispatched to the scene to examine and secure the material. Old explosives, ammunition and other chemicals can be very unstable and may explode if moved or handled incorrectly. Specially trained experts may be brought in to handle certain items.
Property Receipts
If items are collected or taken from you by Los Altos Police Officers, they may issue or have you sign a Field Property Receipt. This form will list the items removed or taken. The receipt will also contain a case number. If you require additional information regarding your property and want to know when it will be available for release, you can contact the Investigations Division at (650) 947-2770 and ask to speak with the detective assigned to the case. Please have the case number available for reference.
Money
To claim money taken as Evidence or for Safekeeping, a Money Claim Form may have to be filled out depending on the circumstances. Call the Property Unit at (650) 947-2770 for more information.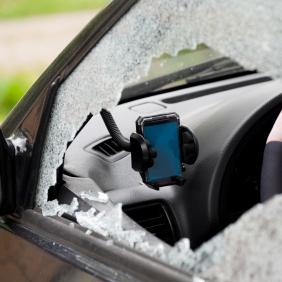 Property Claims and Releases
Property Evidence
Evidence includes items which have a connection to some type of criminal activity such as tools used to commit a burglary or items recovered from a previous burglary. Because these items are booked as evidence which may be used during the course of a criminal prosecution, they are handled differently from other items in regard to handling, packaging, tracking and release.
Items held as evidence are usually retained until the criminal case has been concluded with regard to all parties involved in the case. Approval may be required from both the District Attorney's office and the Los Altos detective assigned to the case, before such property can be released.
Property Safekeeping
Safekeeping items are those held for the owner for a variety reasons and are not intended to be used as evidence in a criminal case. The owner has 60 days to claim the items once he/she has been notified in writing indicating a time and location for pick-up. It is the owners' responsibility to contact the Property Unit to schedule the pick-up appointment. Items held without written notification are held for 60 days from the date of the booking. Unclaimed items are disposed of in accordance with all applicable California law.
Weapons turned in or taken for safekeeping due to a domestic violence incident or an incident where the person is taken in for psychiatric evaluation may be retrieved from the Property Section when certain conditions are met and after receiving clearance from the California Department of Justice (DOJ). Weapons unclaimed after 180 days will be destroyed. For contact information, see Release of Firearms section above.
Found Property
California law requires found property with a value of $100.00 or more to be turned over to the Police Department. The finder will receive a receipt. If the property remains unclaimed for 90 days, the finder may claim it. If the item is worth more than $250.00 it must be advertised in the newspaper for seven (7) days after the 90 day wait period, prior to release to the finder. The finder may be required to pay for the advertising costs.
If you have found property, please call the Police as soon as possible. Found items may not exactly be lost, but may have been stolen or involved in the commission of a crime which law enforcement may currently be investigating. Found property should always be turned over to a Police Officer or brought in to your local Police facility. If you find property in another city (outside Los Altos), please call or go to the local Police Department or sheriff's office in the city or county where you found the item and turn it in there.